Can Agriculture survive in the face of climate change!?
As a part of the Tropentag 2022 conference, today RKU centre of Czech University of Life Sciences Prague (CZU) hosted an extraordinary session entitled "Agricultural adaption in the face of climate change". Five presenters gave their perspectives on agricultural adaptation in climate change crises during this session using different study approaches. In her Presentation, Sophie Von Loeben brought to view how climate change impacts agricultural value chains in Uganda. She emphasized how important it is to focus climate risk assessment not only on the production stage of agricultural value chains but also considering other equally relevant steps such as processing, aggregation, marketing and transport in designing climate change strategies.
Magdalena Peter added her contributions to developing the climate resilience index for cocoa farming households in Uganda. She showed that cocoa is a climate-sensitive crop with growing global demand. She revealed that climate conditions suitable for cocoa production is projected to improve during climate change, yet Ugandan cocoa farmers are affected by the adverse effect of climate events. Her key interest is to develop a climate resilience framework to assess the climate resilience of smallholder cocoa farms.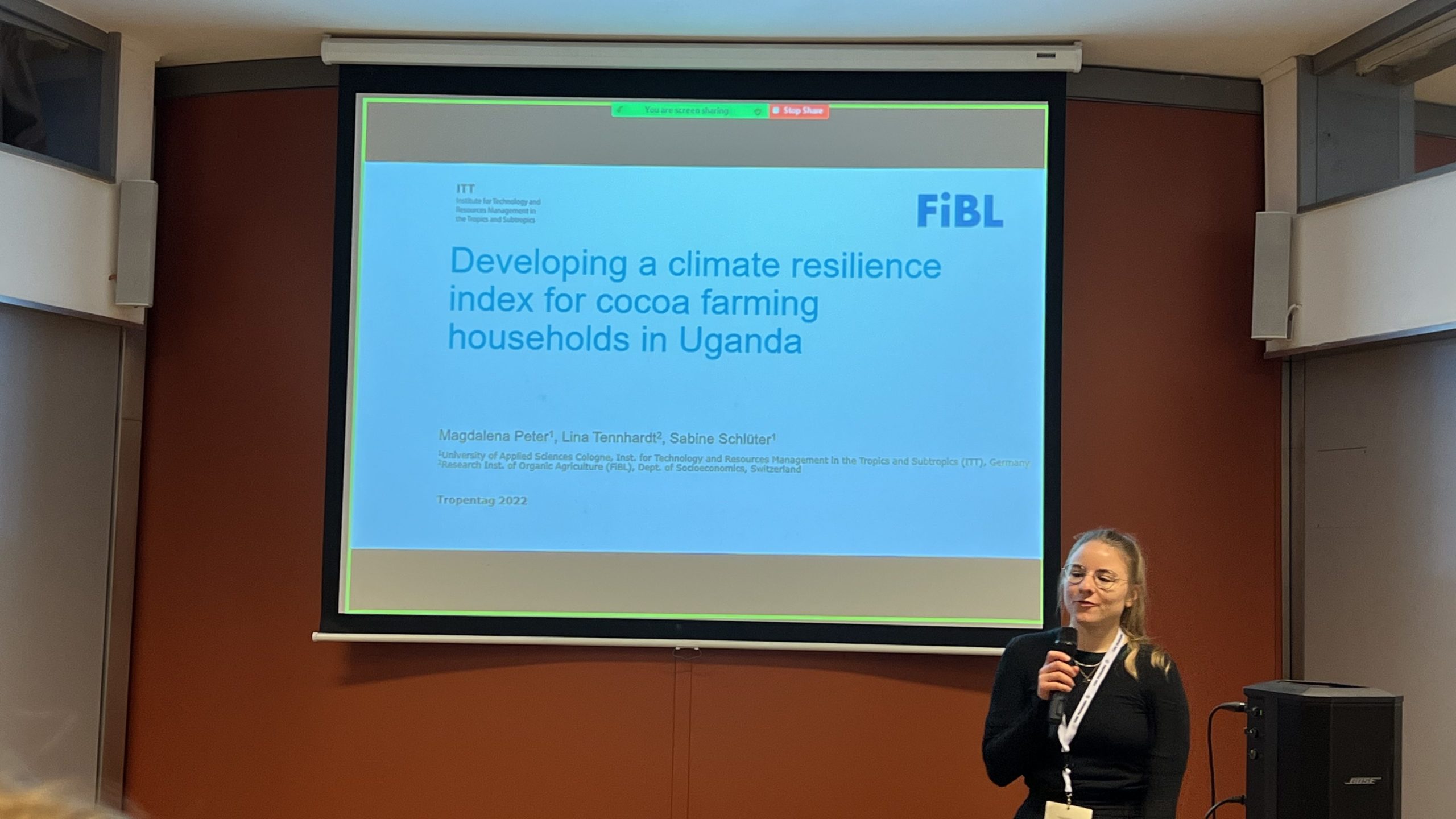 Following these interesting and informative insights, Alexandra explained the importance of keeping the Paris Agreement on hold and the nation's climate action plans to combat climate catastrophes effectively. She focused on nationally determined contributions (NDCs) using spaceborne remote sensing technology. She feels remote sensing is crucial in monitoring the Paris Agreement goals, especially in West-African countries. Another scholar named Ursula further delineated this issue by concentrating on the rural people of dryland Cameroon. She noticed that climate change impacts are not uniform and differ significantly among various social groups (men, women, migrants, non-migrants, religion, etc.). By applying this intersectional lens, she observed that long-term adaption (using improved varieties/other production technologies; construction of dikes etc.) strategies are much more popular among men and non-native people, while women and migrants rely on short-term strategies (low production cost, sale of livestock etc.). She recommends that future climate change studies strengthen the rural population's adaptive capacity while highlighting the intra-gender and intra-residential differences.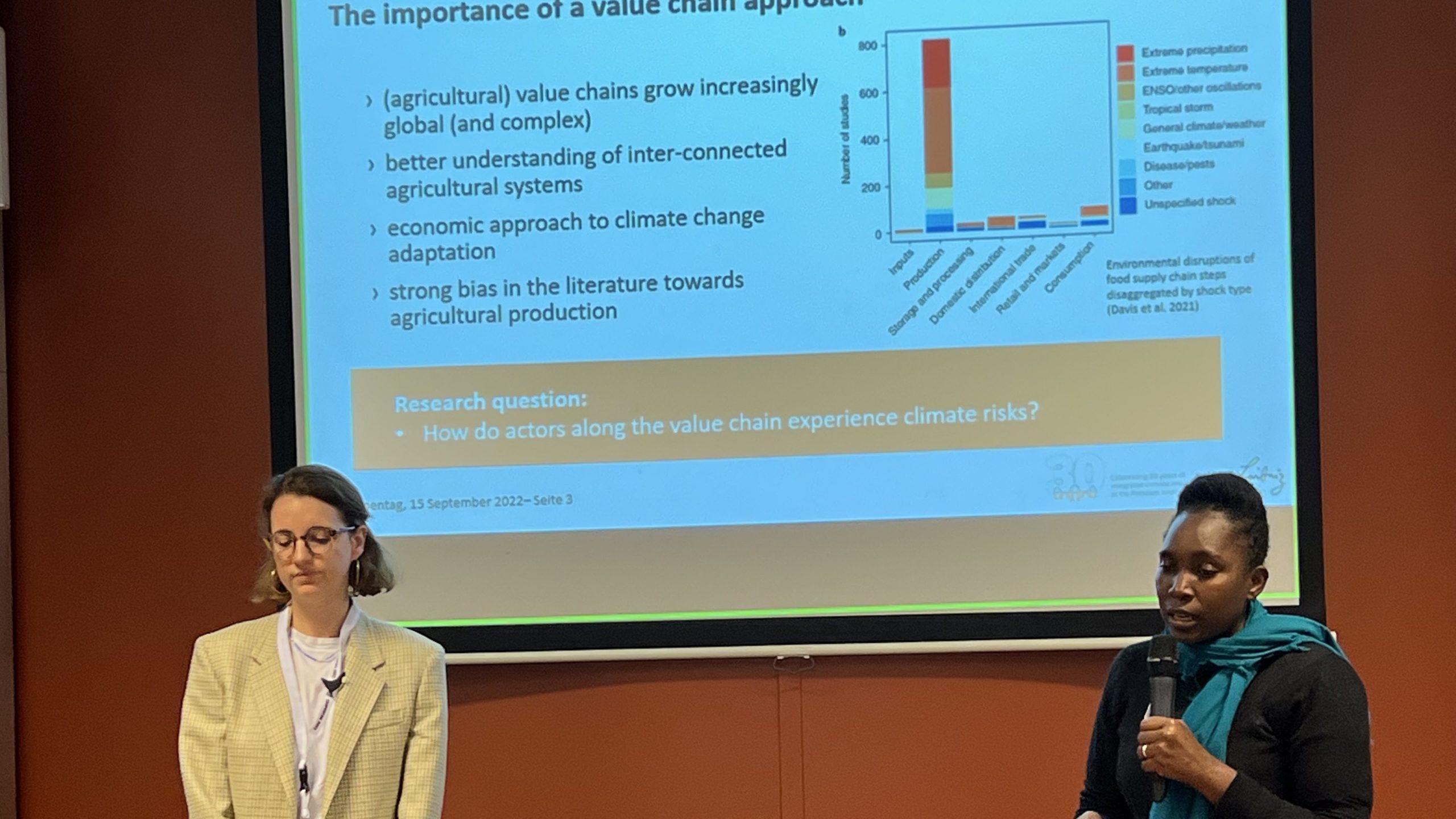 Finally, thanks to Julian, who managed to continue our audience's attention by giving an excellent presentation at the end. He also agreed with his co-speakers concern on the climate change issue whilst identifying the humanitarian assistance role, a critical factor in this dilemma. He believes forecast-based humanitarian assistance can be a novel approach in disaster relief practices. "Enabling adaptive behaviour, investing in shock coping strategies will act as a broader measure for the well-being of people and nature", he further spotlighted.