Climate-Smart Villages
Have you ever wondered what grassroots development programs look like? Well, let's feed your curiosity with some insights from Tropentag 2022. Peter Sprang, from the International Rice Research Institute (IRRI) shared some interesting facts on this through his poster presentation on Climate-Smart Villages (CSVs) in Laos. The poster presentation was mainly about the pivotal role of seed systems in rice-based landscapes while covering a lot more informative aspects of CSVs.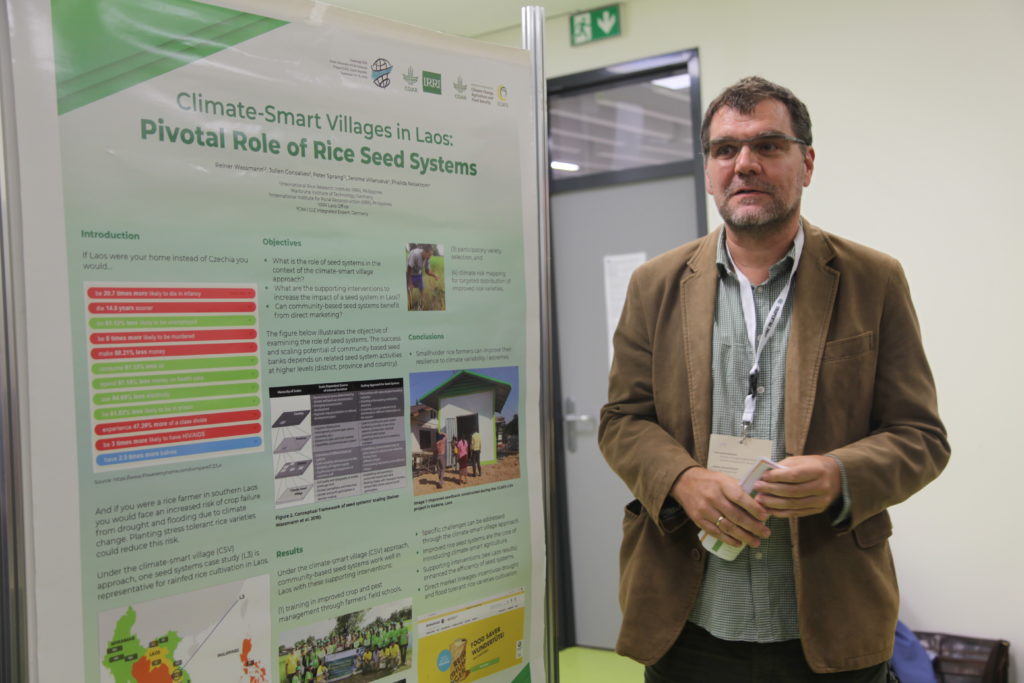 The emerging "climate-smart" agriculture seems to be a viable step toward food security. According to Peter Sprang, access to stress-tolerant rice varieties acts as a key factor when it comes to sustainable agriculture and crop productivity. In CSVs, a seed system was developed to facilitate institutions and farmers' involvement in seed multiplication, processing, quality assurance, and last but not least, marketing. Whether it was through strengthening farmers' communication abilities with policymakers or adopting new approaches like photovoice.
Consider photovoice like a storyboard with photos reflecting ground reality from a farmer's point of view. To make it possible farmers were provided with cameras and some basic photography training to help them capture the impacts of climate change and their livelihood challenges. Later, those photos were used to create an individual climate change storyboard and discussed with the farmers and policymakers in CSVs and other external events like agricultural fairs and so.
In CSVs in Southeast Asia, a Plant Clinic approach was developed as an inclusive organization of training programs like farmers' field schools, education on climate-adaptive agricultural practices and the use of nonchemical approaches, and awareness-raising events. Well, humans need doctors so why not plants? Changing climate acts as a threat to farmers' crop productivity in the form of pests and diseases. The champion farmers, also called plant doctors, were identified to run pest-smart activities. So that affected farmers hold the opportunity to bring their diseased crops to the clinic for the diagnosis and necessary recommendations. Well, good quality seeds, healthy crops, and higher productivity lead to the final question… What to do with the surplus harvest?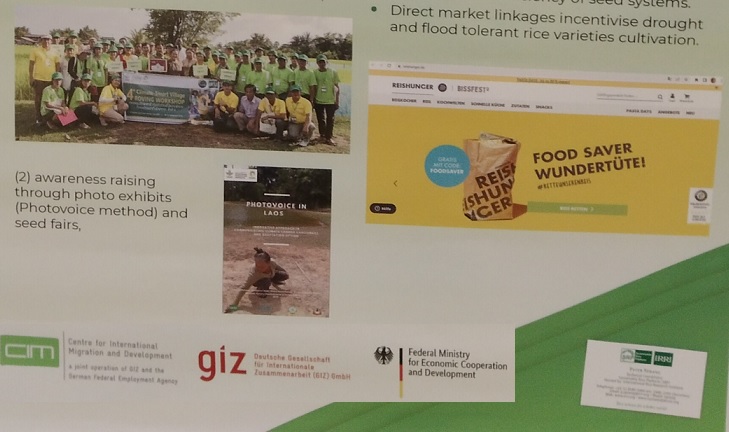 Providing farmers an opportunity to sell their crops was considered an important aspect to sustain an agricultural cycle. Top of that, the idea was to make the project impactful in the long run even after it ends, Peter Sprang added. As a part of the project, the TDK8 rice variety was promoted into the market. Also, the growing online retail economy was considered a viable platform for marketing CSV rice products as a brand, to reach the domestic market (as "buy local" preference) and the international market (as the climate change concerns), and to reach the environmentally conscious consumers.