Rethinking Narratives, and Modernization in Livestock Systems
On the last day of Tropentag, one of the keynote speakers, Professorial Fellow, Ian Scoones, from the Institute of Development of the University of Sussex, talked about extensive livestock and pastoral systems from across the world. He stated, "Extensive livestock systems are poorly understood, with herders and their livestock frequently cast as the villains of climate change and environmental destruction". He challenged traditional narratives, advocating for new pathways that consider five intersecting themes: mobility, land and environment, climate, diets, and markets.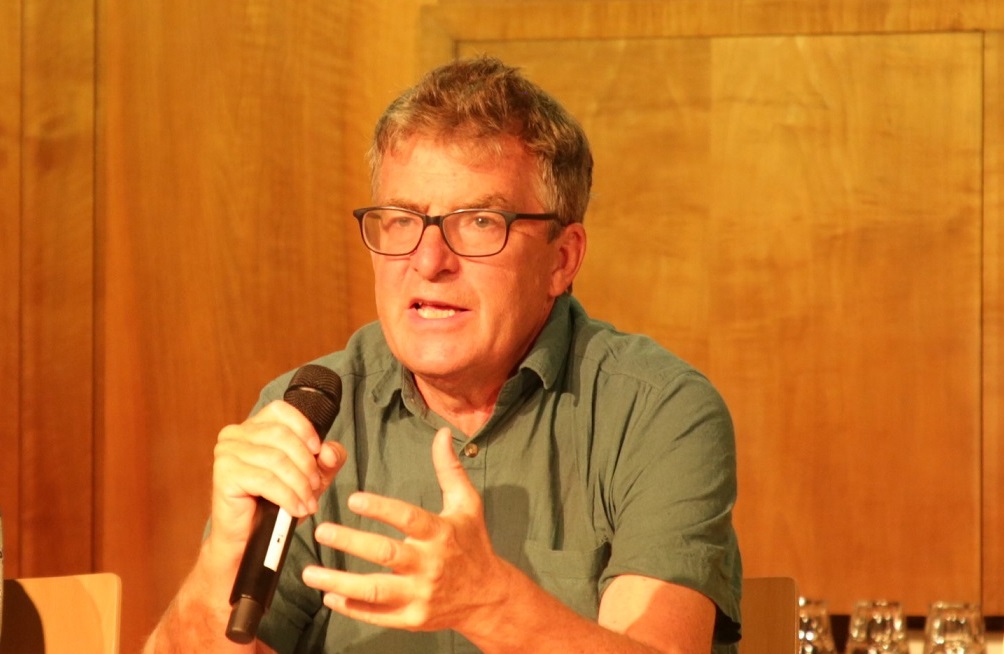 He emphasized that the "standard narrative sees mobility of both people and livestock as destructive, backward, and unproductive, which cause conflict, and one should settle, become modern, adopt the intended, so-called civilized, way of life". However, he argued that "mobility is a crucial tool for making productive use of variable resources". It is essential for the sustainability of extensive livestock systems and has already been a part of the system in the past. Where animals graze on open land, their dung and waste materials serve as natural fertilizers. While acknowledging that some rangelands may experience degradation due to overgrazing and desertification, He pointed out that restoration is indeed needed for that but " recovery in case of extensive livestock systems tends to be quicker as compared to the industrial livestock production. He further highlighted that pastoralism supports diverse ecosystem functions and typically relies on variable rainfall rather than excessive water use. He also pointed out that the industrial livestock production systems are not similar to extensive mobile systems because "the indications of pollution, potential emissions, and, indeed, potentials for carbon sequestration are hugely contrasting". Furthermore, he discussed the importance of animal-source food products and market development within extensive livestock systems.
In the closing moments of the session, an attendee raised a thought-provoking question: "Given the realities of our modern world, do pastoralist communities envision a desire for their forthcoming generations to continue the legacy of pastoralism?" Ian Scoones responded by suggesting that modernization might herald a new era of pastoralism, where the forthcoming generation might look different from its traditional roots. Technological advancements, including GPS and satellite data, could play a pivotal role in simplifying migration that potentially may act as a vital support system for these communities.