Glimpse of Panel Discussion: Project NaviNut
During the BMEL session, an expert panel engaged in a discussion covering the numerous dimensions and research prerequisites of a rights-based approach toward equitable food systems. It also featured Project NaviNut, coordinated by DITSL (German Institute for Tropical and Subtropical Agriculture) and funded by BMEL.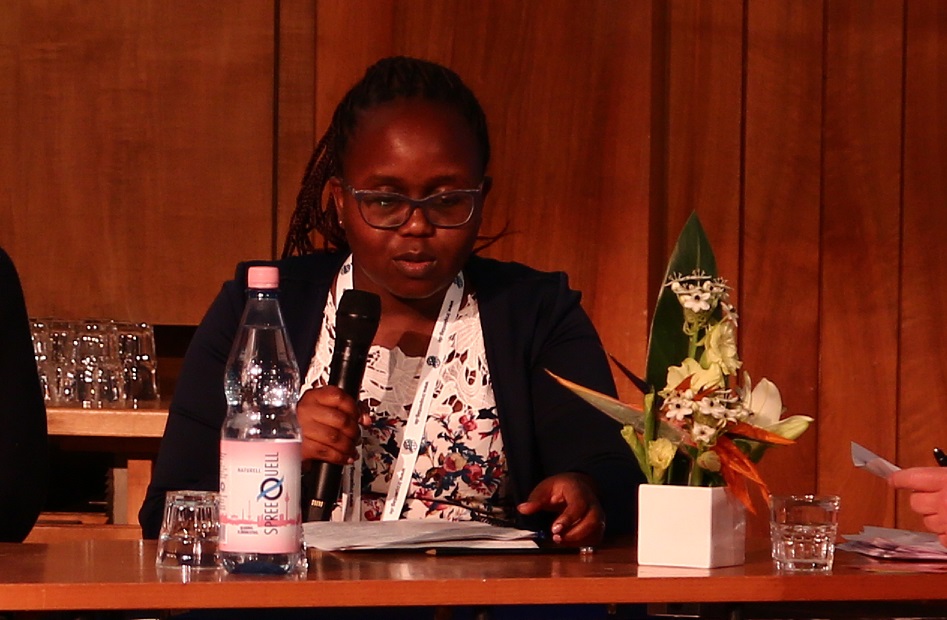 During the session, Mrs. Patricia Kiprono discussed the project 'Enhancing Women's Agency in Navigating Changing Food Environments to Improve Child Nutrition in African Drylands (NaviNut Project)'. Her statement fundamentally emphasized "the amplification of women's voices, especially those of the vulnerable and the marginalized." She stated, "We are striving to comprehend women's surroundings from their perspective, rather than imposing our own viewpoint on them." The development of collaborative relationships with these women has engaged them in discussions. These platforms foster peer-to-peer learning and a valuable exchange of knowledge among these women. She added, "Women are discovering new opportunities and innovations they might not have been aware of before".
This collective effort is empowering women to enhance child nutrition within their households. She backed up herself with an example and said "We are actively collaborating with women processors who are developing unique products, such as enriched porridge blends, which may not be readily available in the market". These porridge mixes incorporate a variety of nutrients like fruits and pumpkin seeds, specifically designed to promote child growth. Later she conveys that "Once women witness the positive outcomes, they are more motivated towards sustaining these practices". This approach made a significant contribution to improving the health and nutritional well-being of their children. Furthermore, with the assistance of this project, they are not only using these foods for their own households but also engaging in processing, packaging, and selling them. This multifaceted effort allows them to generate income, also food security within their own homes, enabling them to acquire other essential items for their families.
She further added, that caregiving roles are predominantly assumed by women in these communities. Thus, men's participation in the project primarily occurs through their wives. Women inform their husbands about the project, the meetings they attend, and the sessions they engage in. However, it's recognized that involving men more directly in the project is important for the future.