Evidence for Policy: the Role of Impact Assessment at IFAD
A division of the International Fund for Agricultural Development (IFAD), Research and Impact Assessment (RIA), held a successful pre-conference workshop on the 19th of September 2023 at Humboldt University in Berlin before the International Conference on Research on Food Security, Natural Resource Management, and Rural Development known as TROPENTAG. The 2023 TROPENTAG conference took place from Wednesday through Friday (20-22 September 2023) with the topic of the year: ''Competing pathways for equitable food systems transformation: trade-offs and synergies". The conference attracted global participants including but not limited to Africa, Asia, Europe, and the United States of America (USA).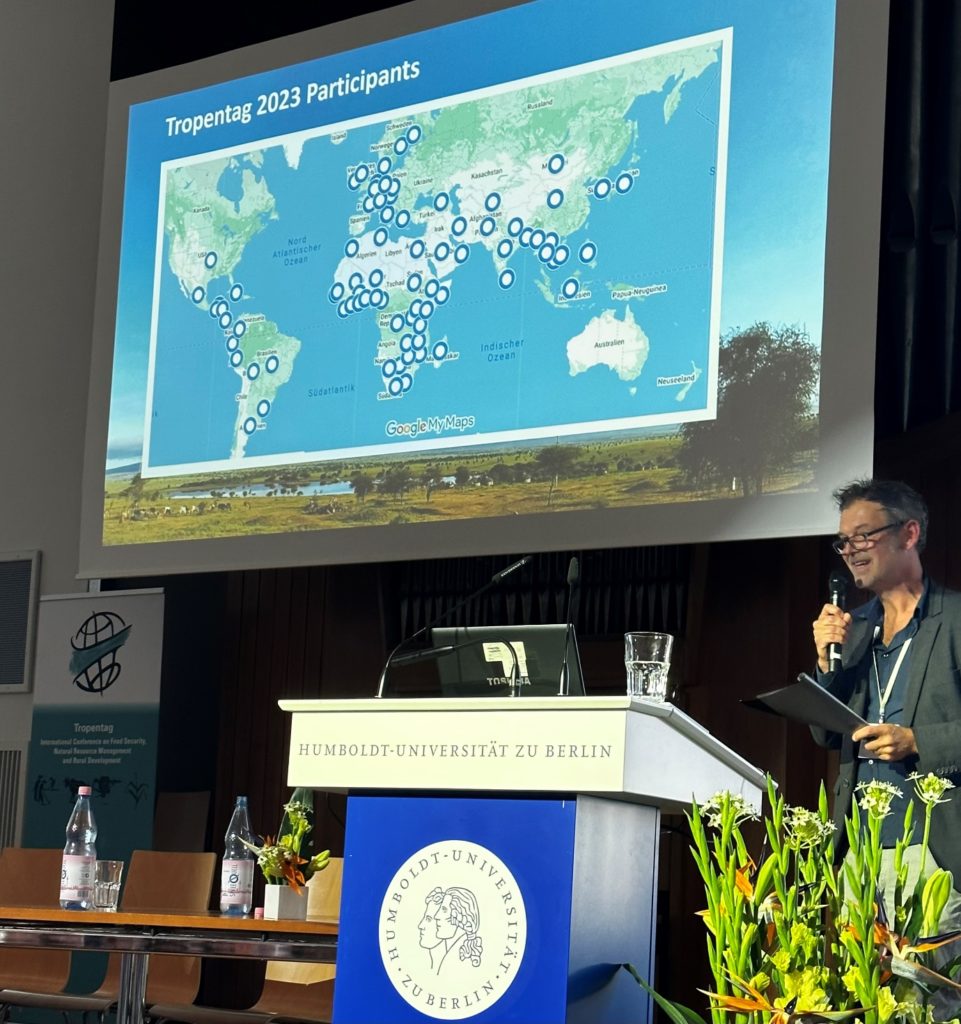 RIA's pre-conference workshop on ''Evidence for Policy'' was aimed at providing a clear understanding to participants on IFAD's strategic approach to Impact Assessment (IA) to measure project and corporate levels impact. IFAD evaluates the impact on investments from a sample size of at least 15% of their projects concluded within a three-year timeframe relying on IAs methodologies of ex-post quasi-experimental. The workshop covered IA stages employed in conducting assessments to provide participants with essential structural outlines and metrics for compiling and extrapolating IAs at organisational level.
Susan Steiner, RIA's Senior Consultant at IFAD, facilitated the workshop which amongst other topics, focused on theoretical knowledge and methods including data collection and preparation, ethical issues, analysis, data untilisation, and interpretation. The participants had a chance to collectively evaluate the level of knowledge gained from the workshop by answering an online quiz. The quiz results revealed a 100% score on all answers pointing to participants' outstanding comprehension of IFAD's IA strategies. This demonstrates the importance of in-person workshops to enhance theoretical and practical knowledge and advance the replication of systematic IAs practices. Participants are able to apply the gained knowledge and tools for their projects to inform the policy-making process with evidence.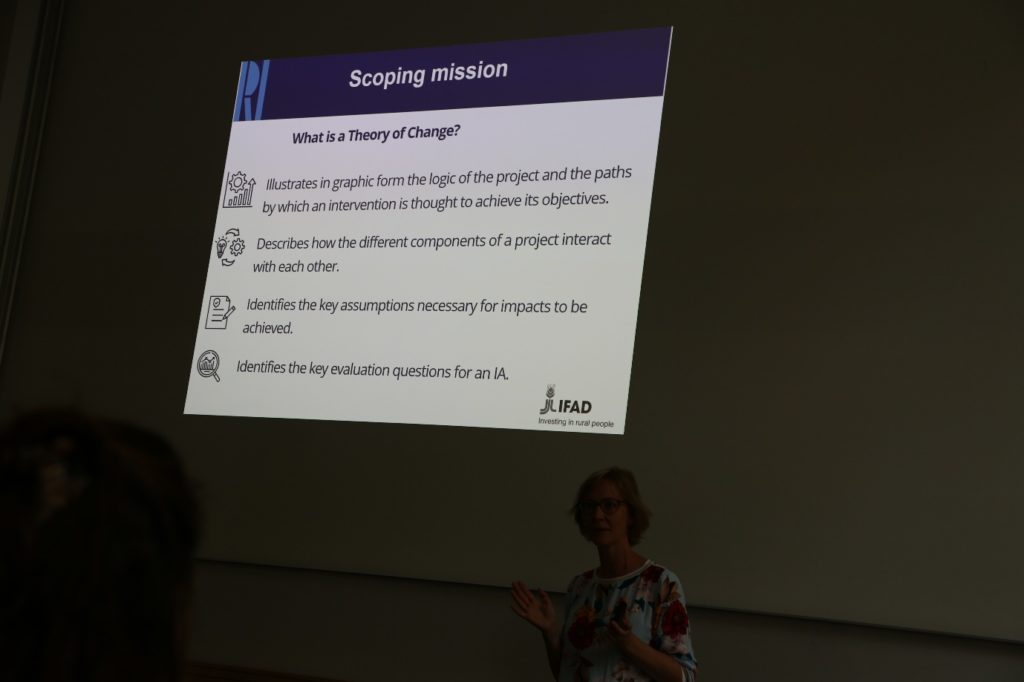 The workshop provided participants with hands-on experience in conducting IAs by using real-life scenarios enabling participants with minimum to no experience to understand IFAD's approach to assess impact at project and corporate levels. For more information on the workshop, kindly contact the workshop organiser Susan Steiner by E-mail: s.steiner@ifad.org