Deepening Internationalization and Accessibility of  Tropentag Conference through Sustainable Development Goals Alumni Project
More than 73 Scientists from 33 different countries drawn from Latin America, Asia and Africa get support from the German Academic Exchange Service (DAAD) to participate in the Tropentag 2023 International Conference on Food Security, Natural Resource Management and Rural Development in Berlin, Germany. The Conference being held this year, entitled "Competing Pathways for Equitable Food Systems Transformation: Trade-offs and Synergies", is hosted by Humboldt Universität zu Berlin and runs from Wednesday, 20th September to Friday, 22nd September, 2023. Tropentag 2023 has attracted at least 1,200 participants from backgrounds and life experiences. "This year we decided to sponsor our former scholarship awardees to travel from wherever they are currently based and come to Germany to participate in the Tropentag conference as we believe this is a conducive platform for knowledge exchange, experience sharing and Networking," said Michael Eschweiler, head of Alumni Projects and Higher Education Management at DAAD.
The participants were identified through their respective former German Universities or Research Institutes. At least 25 participants were selected through the Centre for International Postgraduate Studies in Environmental Management (CIPSEM) under the Faculty of Environmental Sciences at Technische Universität Dresden, and around 20 participants through TH Koln-University of Science and Technology. The rest of them were invited through other institutions, including the DAAD Alumni Network Association. "It was a great privilege for CIPSEM to collaborate with DAAD to invite the only cohort of our long-term training programme which completed the six-month training in Environmental Management entirely online from January 2021 to June 2021 and they did not have the opportunity to come to Germany due to COVID-19 Pandemic restrictions. We consider this team a "Special cohort" as they got to know each other and became friends and family online not for choice, but were forced by circumstances of natural shocks. We are happy that we have finally managed to meet them in person and, more importantly, jointly participate and make a scientific contribution to Tropentag 2023." Said Dr. Patricia Barbosa Gallo, CIPSEM course Coordinator.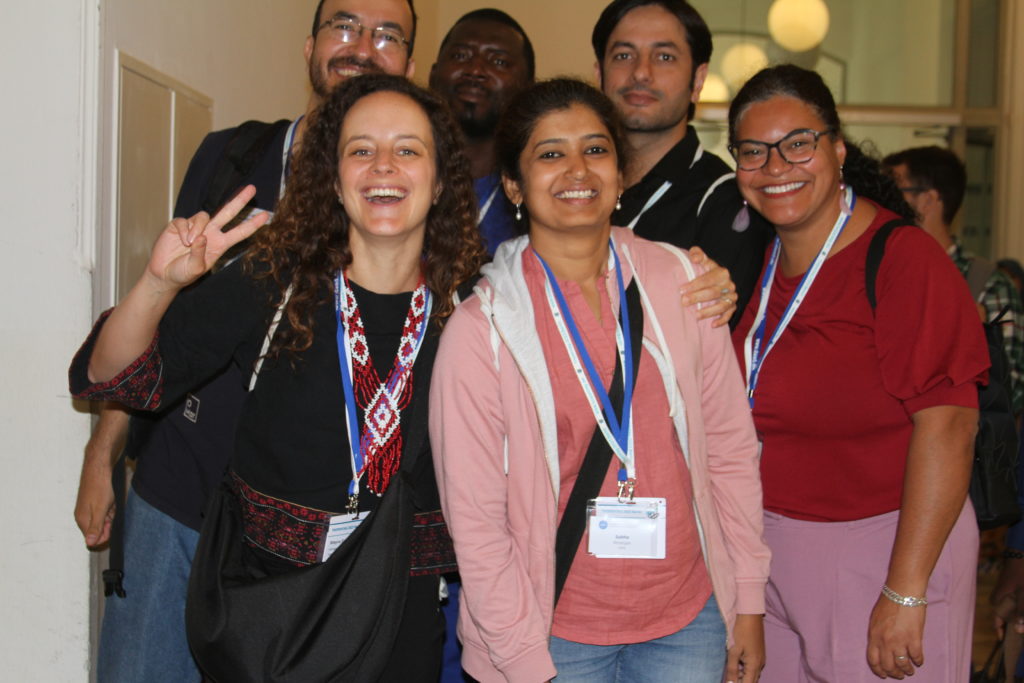 One of the participants, Ms. May Zin, said she is always thankful to the CIPSEM team and the DAAD for the unlimited support and collaboration that exists between Germany and countries of the Global South, including her country Myanmar. She expressed that she will make very good use of her participation in Tropentag 2023 to make lifetime friendships, build networks and grow her career prospects, which will benefit both countries.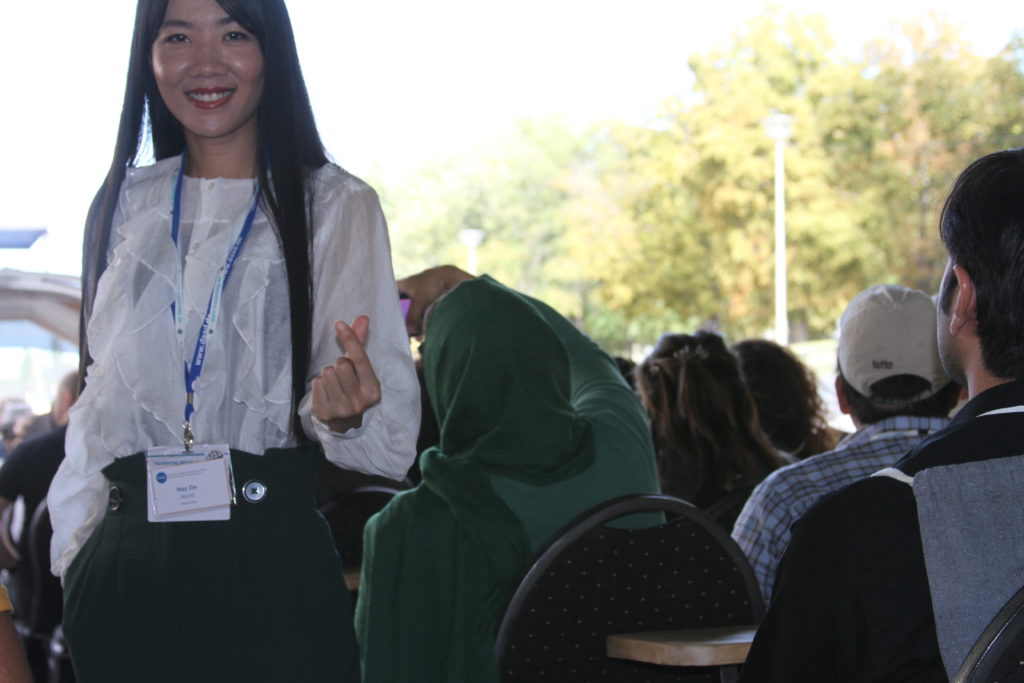 Alongside the Pre-conference events, the invited participants had a fantastic and soul-soothing boat trip (Bootstour Berlin) just before noon on Wednesday, 20th September, when they navigated on the Spree River all around the city centre with a professional guide who explained the historical significance of some important infrastructures, including Parliament building and German Chancellor's office.