Tropentag: Share knowledge and Network
Tropentag brings students, scientists, extension workers, decision-makers, and politicians interested and engaged in agricultural research and rural development in transitioning and developing countries together every year. Can agroecological farming feed the world? Farmers' and academia's views, was the theme of 2022. Where plenary and thematic sessions, guided poster tours, and workshops were organized to address global food production challenges and what could be the potential approaches to defeat current and future crises.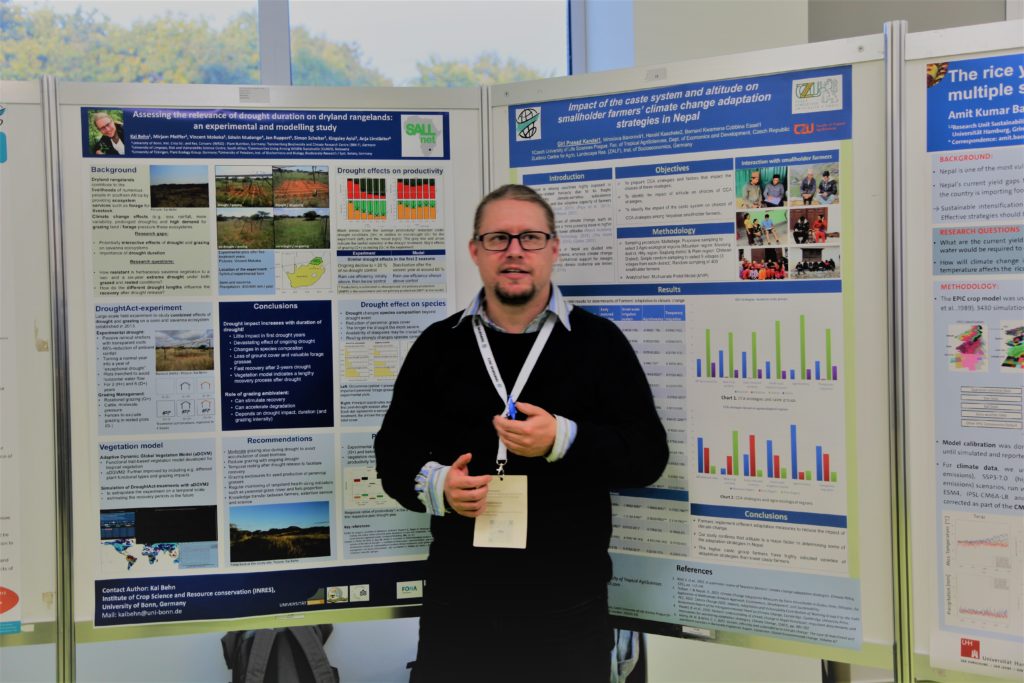 Meet Kai Behn to know more about his experience at Tropentag. He is currently working as a research assistant at The University of Bonn and has connected with Tropentag since 2006. In his view, the semi-formal inner structure of Tropentag is what makes him participate in the conference over the past sixteen years. An opportunity to get access to participate actively, share knowledge and address the global crisis. In 2006 he attended the conference for the first time and got the impression of being in the center of the knowledge hub. Later he continues his participation throughout the years as a volunteer and local coordinator of the Tropentag conference. That was just the beginning, he started to show his work via poster presentation at the conference. This year he presented his poster on the topic "Assessing the relevance of drought duration on dryland rangelands: an experimental and modelling study." He focused on the contribution of dryland grazed by domestic animals towards the livelihood of southern African communities and also how climate change effects like drought and high demand for grazing land put pressure on the natural environment.
He said, at Tropentag he meets people whom he might not get the chance to meet in day-to-day life. Tropentag brings people together, especially the younger generation looking for new ideas to start their research projects. It's an opportunity to broaden the network and to make a difference.