An afternoon full of prizes
Also, this afternoon and "live" from lecture hall B1 at the University of Stuttgart-Hohenheim: two award ceremonies, or better: 2 x 3 awards. Due to the circumstances, not all the six awardees could be present in Hohenheim.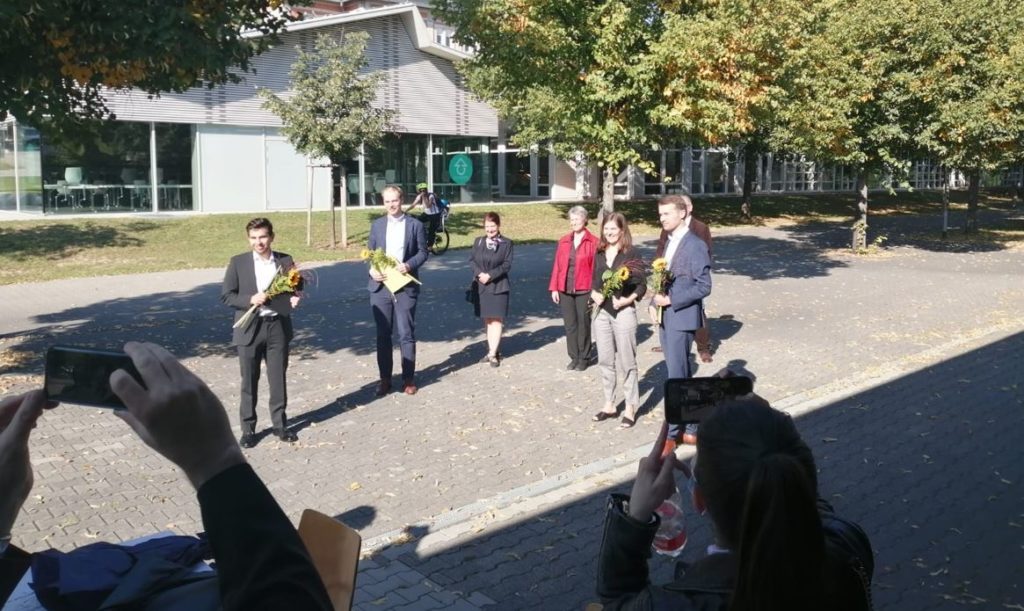 The first is the Hans H. Ruthenberg – Graduate Award. It is endowed with a total of 7,500 euros and is this year awarded to three people – while this time just eight people have applied with their master's thesis. I wonder why. And I´m not alone. Prof. Regine Birner, who is also on the jury, is also surprised. She reports in her laudation of the eight submissions, five made it onto the short list, so those are prospects. She calls explicitly to apply for the next round. I like to pass on. Information about the price you might find here.
One of the award winners, Sina Bierkamp, is unfortunately unable to join, as she is sick at home (get well soon!). She received her award for the work "Assessing the Role of Natural Resource Extraction and its Determinants for Rural Households in Southeast Asia". Her co-award winner Franziska Steinhübel will present her work on the market acceptance of organic rice in Indonesia. I am fascinated by their methodology, and I immediately see parallels to the German market. Here consumer habits in the food market are surveyed annually, according to which basically EVERYONE to buy organic goods and eat only very small amounts of meat. This is what people say in surveys BEFORE they go shopping, but afterwards, statistically speaking, there are often completely different goods in their shopping baskets. I find the "health" approach in the argumentation exciting.
Award winner Roberto Villalba from the University of Hohenheim impressed me with the 'Uberization' of agricultural mechanization services, which was new to me – new knowledge thanks to his field research in Rajasthan, India. Learned something again …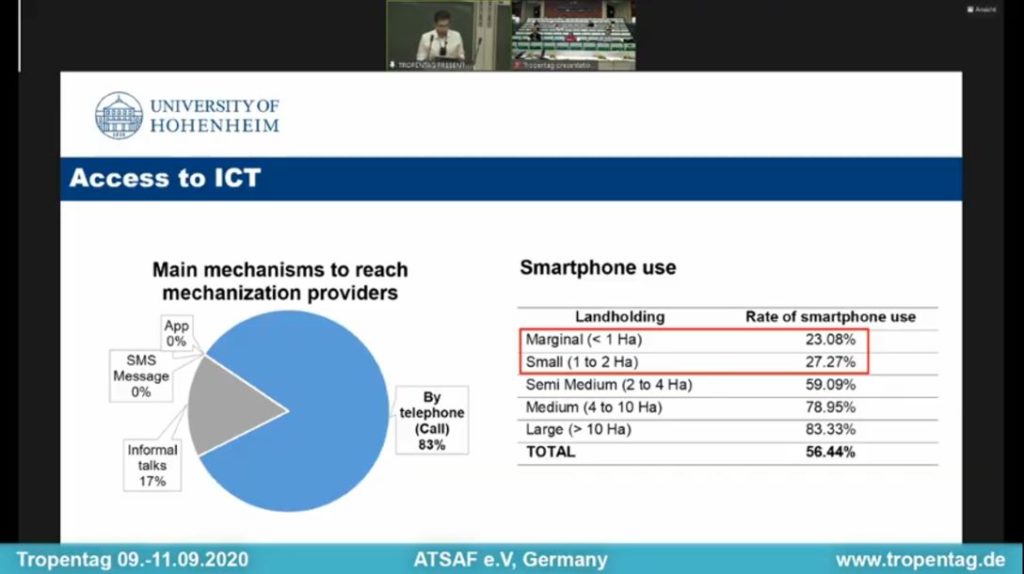 And the next prize is coming, the Josef G. Knoll – European Science Award. Here too: three winners, too few applicants – and all the information for the next round – here!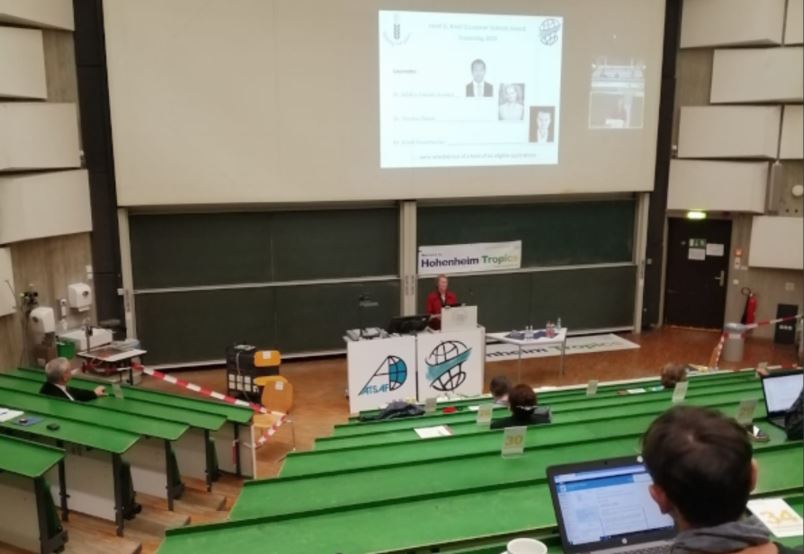 Dr. Addisu Fekadu Andeta comes directly from Ethiopia, unfortunately not live, but with a previously recorded video – including a camera image and its presentation. Wow, well done, very professional! One of his results that I find particularly exciting is that sauerkraut jars are particularly suitable for fermenting plantains. My grandma would like that, I remember these vessels vividly from my childhood.
Overall, at the end of this first afternoon, I am positively surprised at how diverse the thematic range is on Tropical Day: in addition to the purely agricultural research topics, there is also a lot of relevant content on economic and social sub-topics. Tropical and subtropical agricultural research – a broad and profound field!