Poster Awards – the winner!
An old tradition at the Tropentag conference – the poster awards. This year, the jury´s work could have been completely intransparent with … invisible people meeting in a virtual cloud and randomize some PDF files. But, of course not! Maybe not as ceremonious as usual, but though – souverain presented from Kassel-Witzenhausen.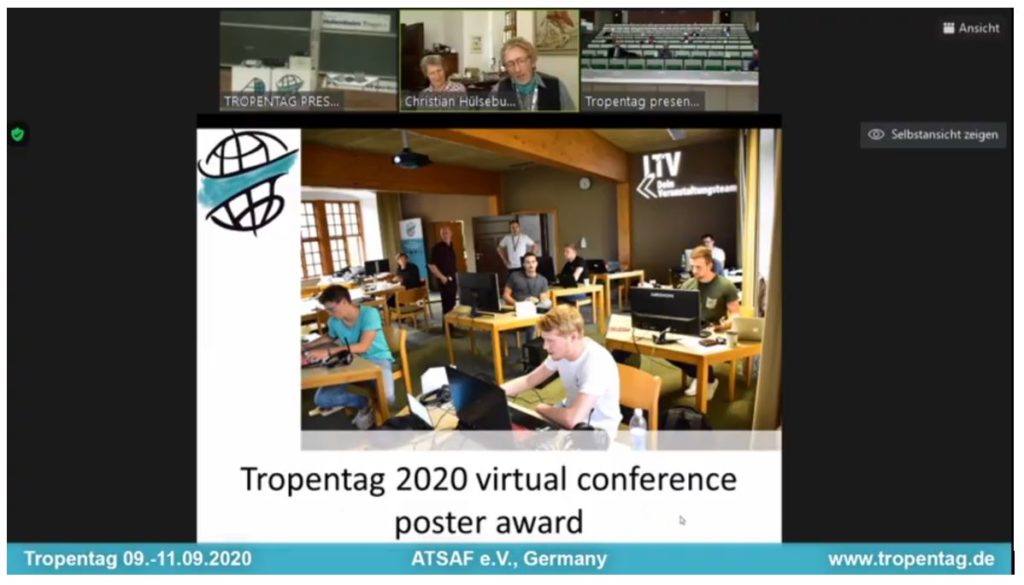 The brilliant jury chose in total five awardees. Each one will receive a document and 200 Euros. Before I´ll show the posters, I´d like to share the story of Odunayo Olawuyi from Nigeria. To be honest, she got awarded for her dedication with her video (instead for her poster itself). So, she recorded a file, where she talked about her project and poster. After uploading it, she got the feedback, that the traffic noise in Lagos is nice, but she´d be hard to understand at all. Odunayo didn´t hesitated and decided to start another recording immediately. That commitment took her on the (virtual) stage …
The idea came up to split the prize in future time – into the poster itself. And the presenting performance. I´ll stay tuned!