Dealing with Abiotic Stress in Crops, Insights from Tropentag 2023
Abiotic stresses are inorganic factors, such as high temperature, saline conditions, water stress, and metal toxicity, affecting crops. They result in negative impacts on plant growth, yield, nutritional and safety parameters. How can we deal with such stresses? Here are some insights from the Topentag 2023 poster session chaired by Prof. Dr. Folkard Asch.
In this session, ten pieces of research were discussed, each one of them dealing with the impact of different abiotic parameters, such as drought, salinity, and adverse environmental conditions… Next to these, some combating mechanisms such as intercropping, improved gene traits, screening and exclusion of stress, were presented in the session. 
Among the most relevant examples, research by Anthony Kimaro found that maize can benefit from an intercropping system to improve water use efficiency. In another study by Enderson Ferreira, co-inoculation was found effective in improving soybean productivity in water stress conditions. Similarly, Ambika Pandey discussed that arsenic affects grain filling in rice and its toxicity in rice varies with its forms.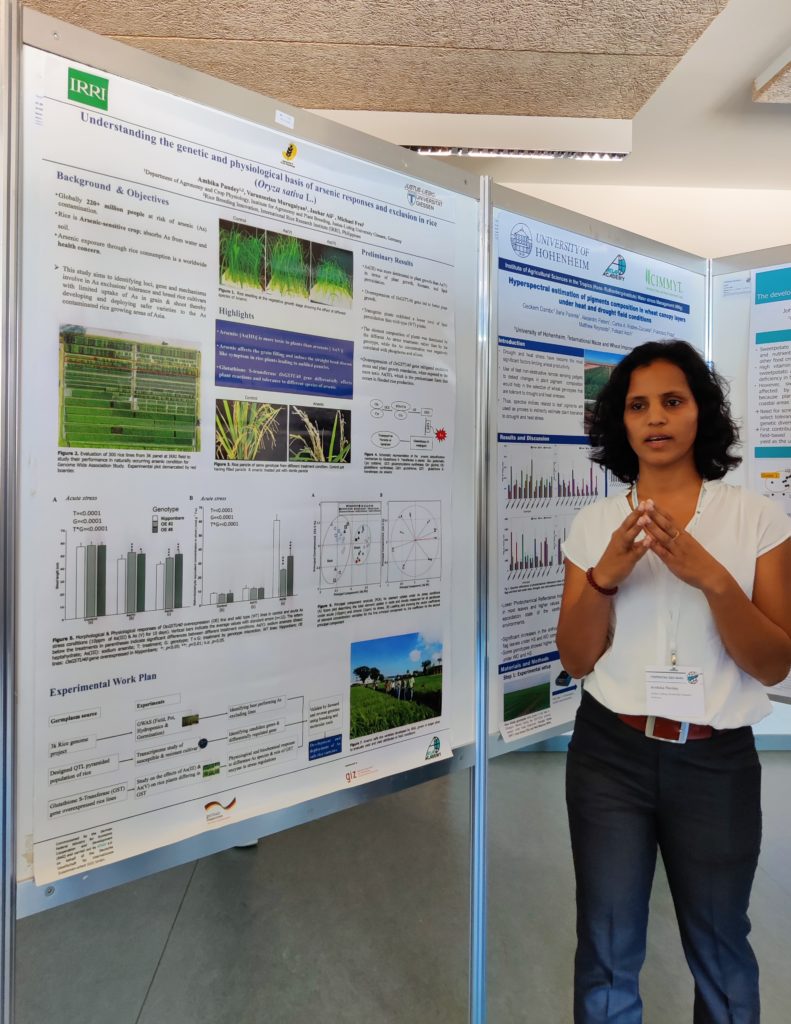 It is critical in a world with a growing population to understand how to effectively fight and treat damages by abiotic stress, to produce enough and safe food, which is what makes research in this field so relevant.